Gettin' Handy with the Blues – Guitar TAB Book
Jon's fingerstyle guitar arrangements of classic blues and rags from the Father of the Blues, WC Handy. Published by Mel Bay Publications, June 2022.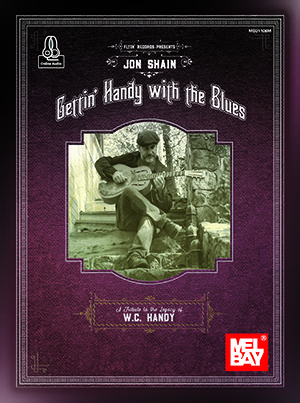 Never Found a Way to Tame the Blues
The latest album by Jon Shain and FJ Ventre. Release date July 9, 2021.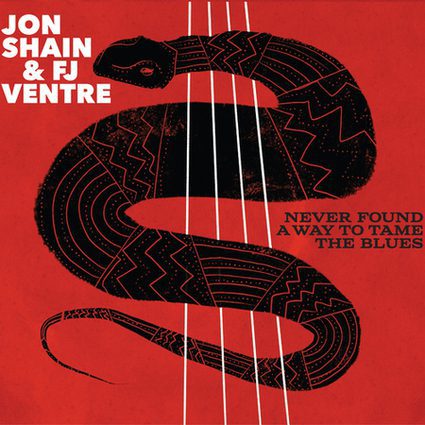 Tomorrow Will Be Yesterday Soon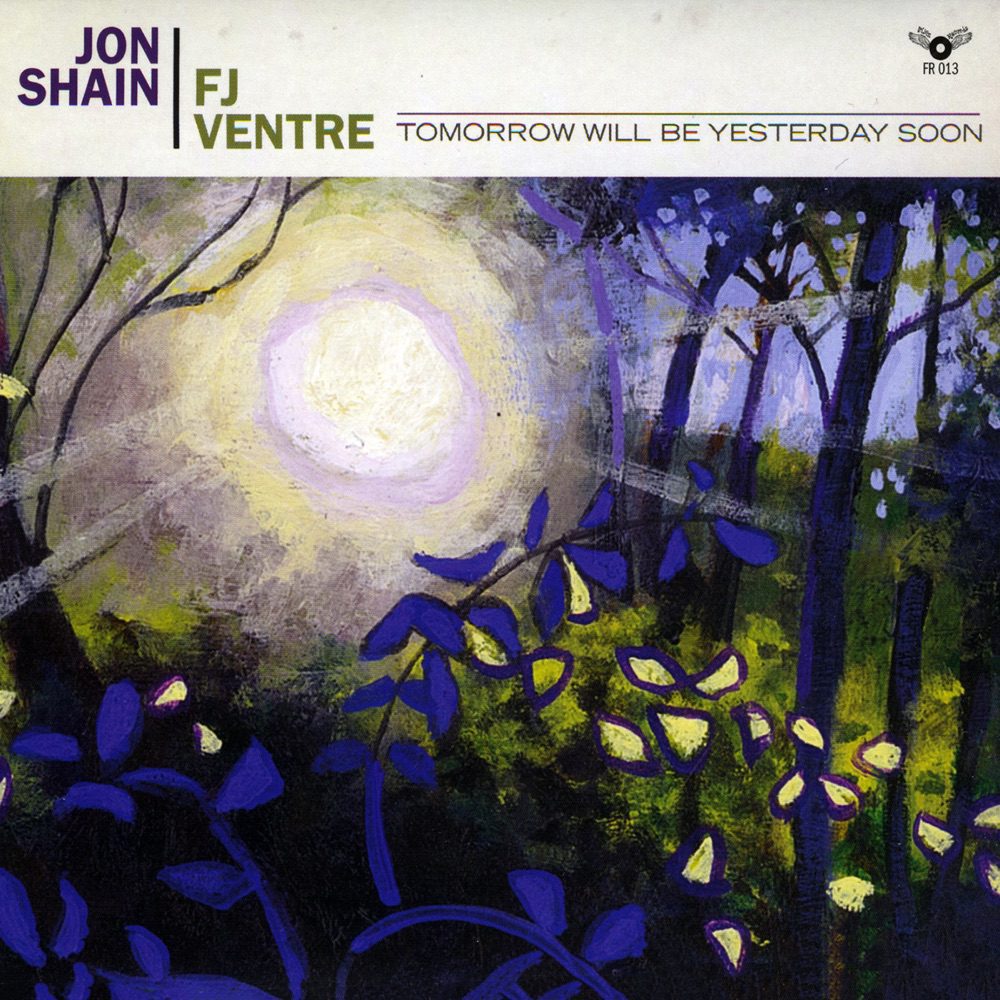 "FJ Ventre and Jon began playing music together in 1982 when they met in high school. All these years later, the duo found magic here on Tomorrow Will Be Yesterday Soon. There's an obvious musical kinship, or camaraderie, between the two — like the lead tracks 'Song for an Old Friend' and 'Bandits.' It's sometime reminiscent of other pairings like Mark Knopfler and James Taylor, Lyle Lovett and Randy Newman, Nick Lowe and Elvis Costello, or Tom Petty and George Harrison." — WLUR, Lexington, VA – Jan 2019
Read more about Tomorrow Will Be Yesterday Soon.
---
Gettin' Handy with the Blues:
A Tribute to the Legacy of W.C. Handy
Solo acoustic fingerstyle and vocal arrangements of blues and rags from WC Handy and his associated artists.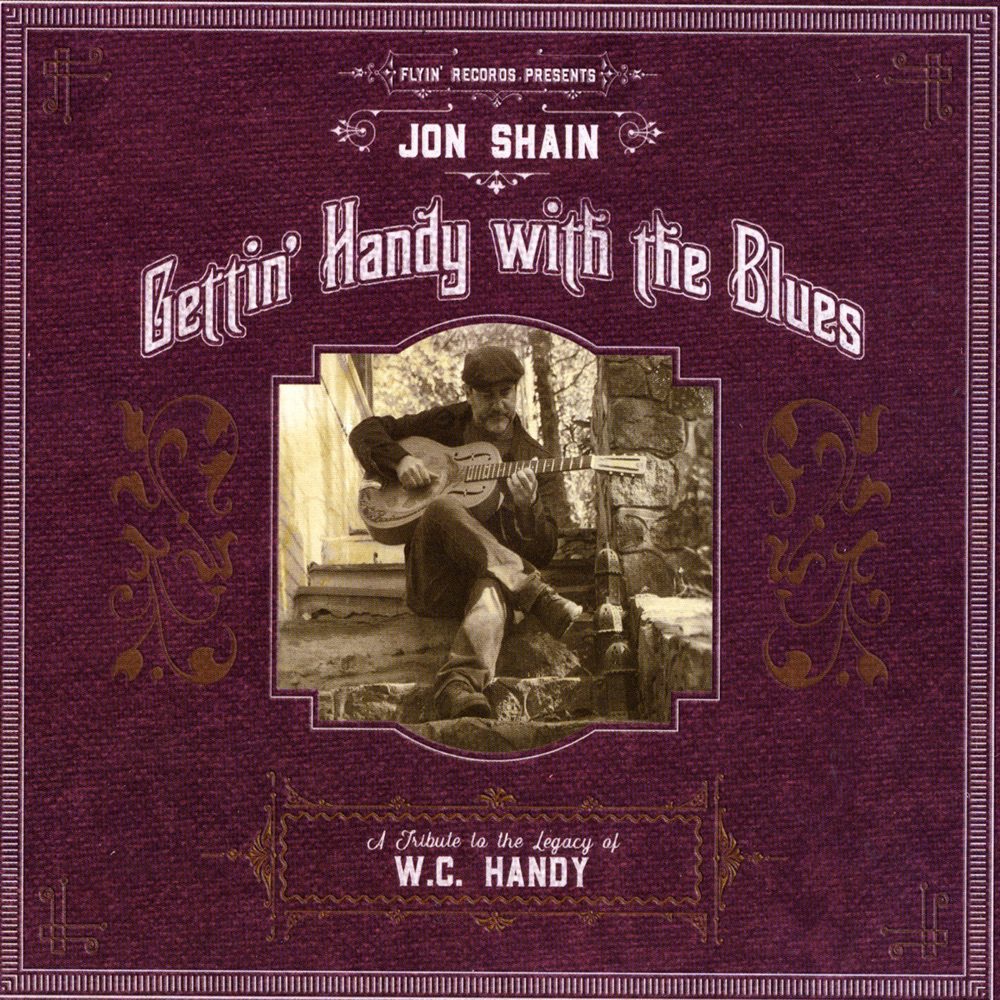 "Gettin' Handy with the Blues is a masterpiece of acoustic guitar finger-picking. Shain's picking of a beautiful National Triolian guitar is flawless. His transcription of these often flamboyant original pieces into very traditional pre-war style guitar arrangements is inventive." — April 2018, Bucky O'Hare, Blues Blast Magazine
Read more about Gettin' Handy with the Blues.
---
Crow the Dawn
Jon Shain and Joe Newberry
Two of North Carolina's top roots-folk songwriters join forces, weaving together their Piedmont blues, bluegrass, and old-time influences. Their story-telling lyrics are brought to life by fingerstyle guitar, harmonies, fiery picking, and rolling banjo. Produced by Dave Tilley.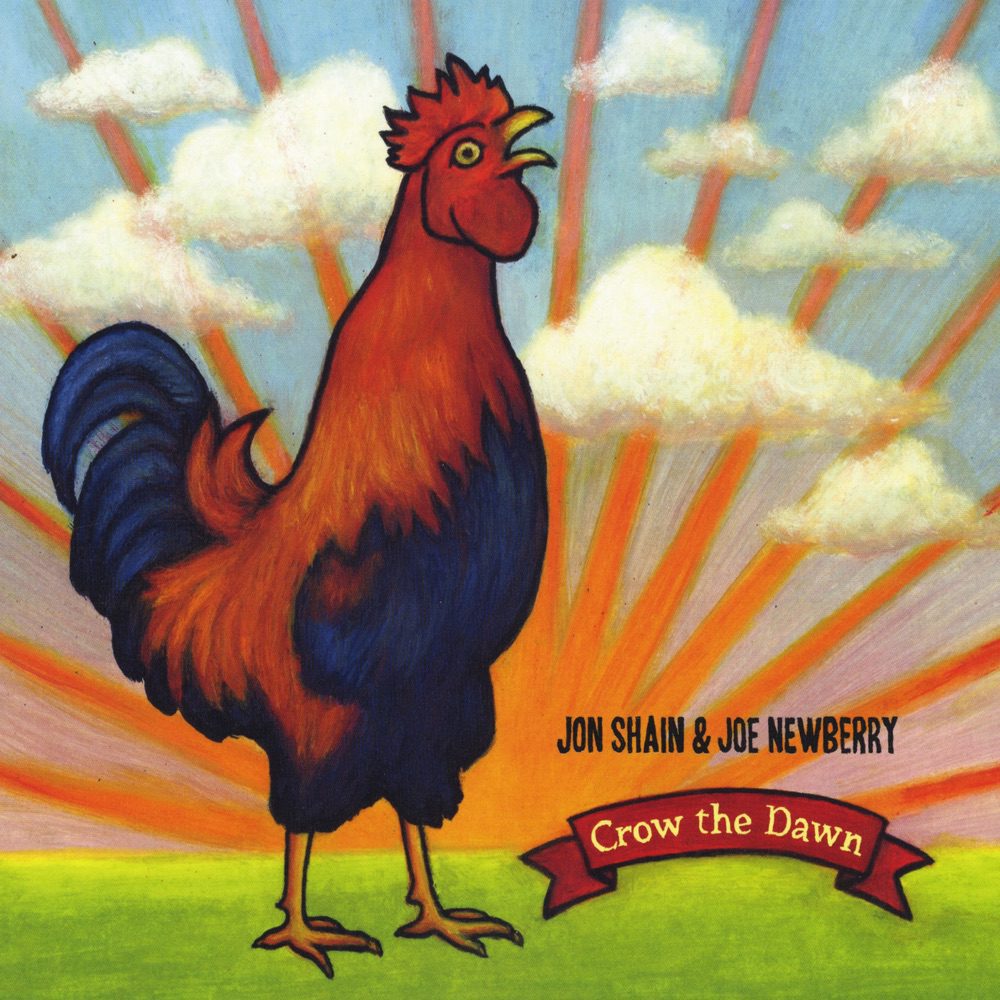 Read more about Crow the Dawn.
---
Reupholstered
An eclectic album of tunes from Hank Williams and Harry Nilsson to Elliott Smith and Paul Simon, all filtered through Jon Shain's fingerstyle roots-blues style and supported by some of North Carolina's finest musicians. Produced by Jackson Hall.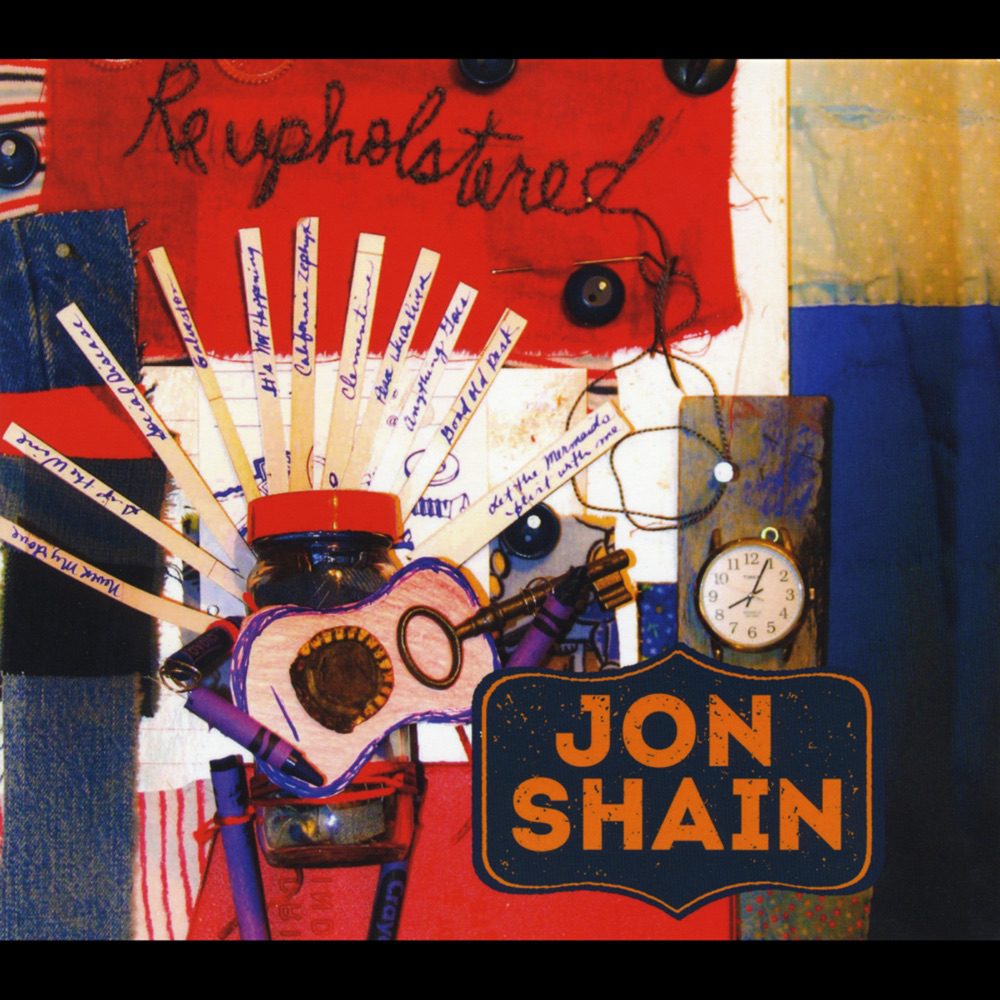 Read more about Reupholstered.
---
Ordinary Cats
Modern stories of our times, set to deft fingerstyle blues picking with roots-rock overtones. The early 70s laid back feel of CSNY sneaks its way into Shain's usually bluesier palette on this release. Fans of The Band and John Hiatt will love this one. Produced by Jon Shain and FJ Ventre.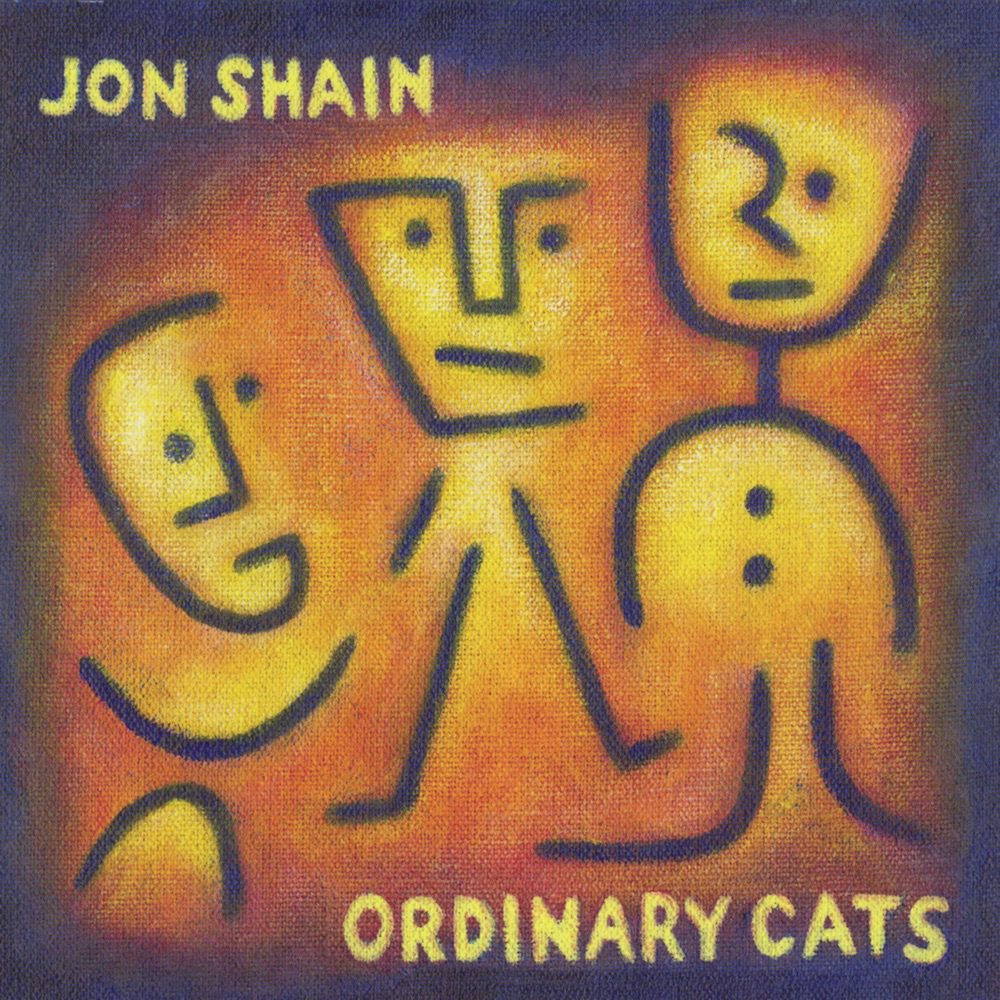 "Like Shain's previous work, Ordinary Cats is a wide-ranging collection of songs masterfully rendered in several styles from folk to rock and pop to blues. His original with a traditional twist is a brilliant representation of "Folk Plus" envisioned by Doc Watson. It's an excellent sample of the talent and technical offerings that makes North Carolina a base for many artists. Among those artists, Jon Shain continues to hold top positions as songwriter, guitarist, and independent producer." — Angie Santiago, No Depression, Jan. 2013
Read more about Ordinary Cats.
---
The Kress Sessions
Jon Shain Trio
This intimate live performance by the Jon Shain Trio was recorded in a loft at the historic Kress Building in downtown Durham, NC in front of 40 people on a rainy spring night in 2011. Recorded and mixed by Dave Tilley.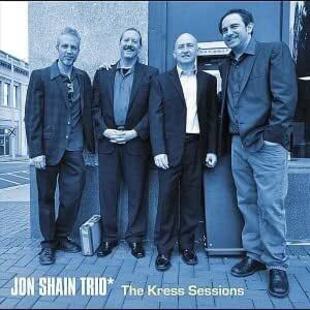 Out of Print
Available on Amazon
Read more about The Kress Sessions.
---
Times Right Now
Produced by Jon Shain with Jackson Hall and Scottsburg Jonze, and mixed by Chris Stamey in Chapel Hill, NC. Times Right Now features the Jon Shain Trio with special guests — the award-winning roots band The Grandsons from Washington, DC.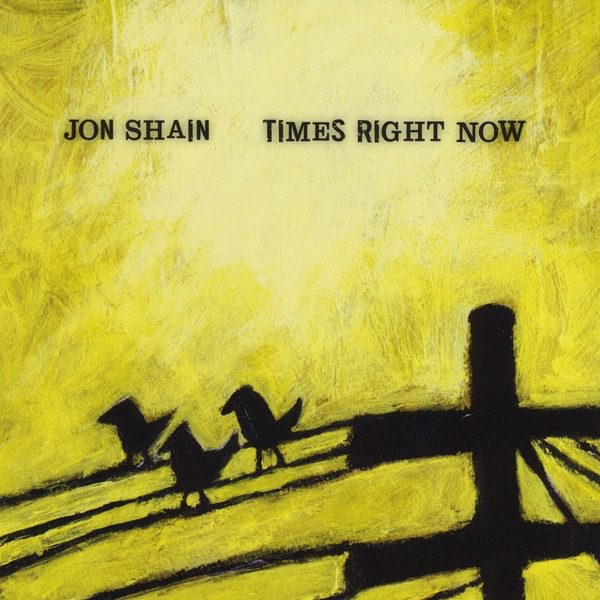 "A palpable New Orleans influence jumps right out of these songs about stormy weather and stormy romances, all backed up by deftly fingerpicked acoustic guitar, upright bass, harmonica, dobro, and vintage horn sections."– cdbaby.com
Read more aboutTimes Right Now.
---
Army Jacket Winter
Produced by Jon Shain with Jackson Hall and Scottsburg Jonze in Chapel Hill, NC, Army Jacket Winter features the Jon Shain Trio with a variety of NC's best musicians. Blues and personal narratives abound.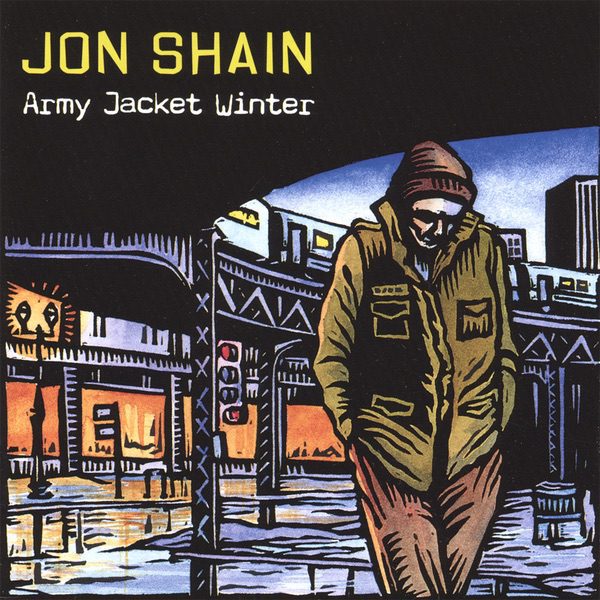 "Jon Shain has done it again. His latest album, Army Jacket Winter, is superb. The disc is the latest chapter in this pilgrim's progress and, yet again, his latest is his best to date….Shain's songwriting is stellar, as is his guitar work. He really has reached a level of creative excellence that guarantees his songs are consistently literate, intriguing and musically nuanced. The arrangements that underpin the tracks are uncluttered yet rich in sonic ideas that elevate the album well beyond the scope of commonplace singer-songwriter discs." — Philip Van Vleck, The Herald-Sun, Durham, NC (May 2007)
---
Home Before Long
Produced by Dave Mattacks and Tom Dube in Cambridge, MA and featuring the Jon Shain Trio with Dave Mattacks and special guest Duke Levine. Nine Shain originals shine along with a gorgeous new arrangement of the traditional "Pretty Peggy-O."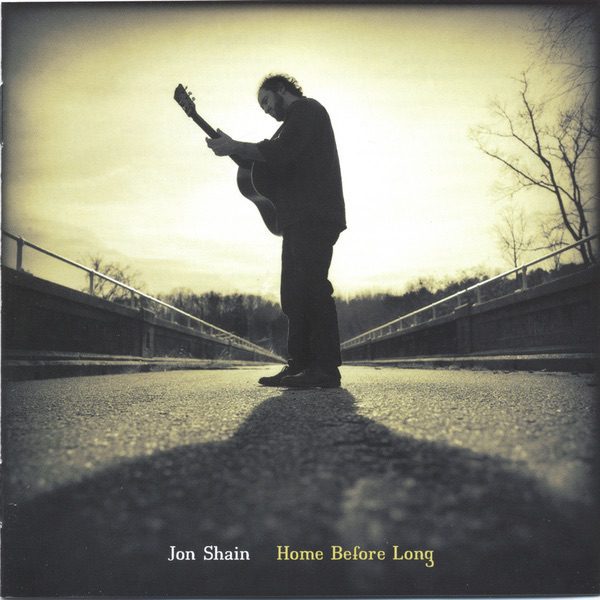 "Shain's effortless Piedmont blues style has the insistent charm of a pretty girl with a big smile…his bubbling finger-picked blues, folk and bluegrass speaks loudly, and his easy-going vocals reel you in on his just released fourth album, Home Before Long." — Chris Parker, Creative Loafing, Charlotte, NC (April 2005)
---
No Tag, No Tail Light
Produced by Dave Mattacks and Tom Dube, in Boston, MA in the fall of 2002. Features the Jon Shain Trio with Dave Mattacks on drums.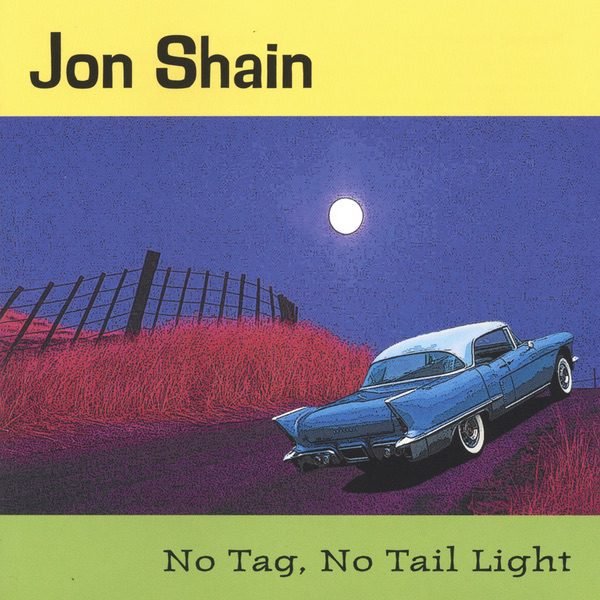 "Jon Shain crosses rich musical terrain in this, his third and finest solo release. Shain takes us on a breezy, open-air train ride through the history of American music, moving seamlessly through folk, swing, ragtime, Piedmont and country blues. His approach is equal parts humorous, love struck and world-weary, all with a homespun flair." — Rob Turner, Relix Magazine, March 2004
---
Fools and Fine Ladies
Fools and Fine Ladies features Jon with his Trio compadres, dobro player John Currie and bassist FJ Ventre, along with guests Chris Frank of the Red Clay Ramblers, Bill Newton, Taz Halloween, Mark Simonsen, Dave DiGiuseppe, and Rob Van Veld. The tracks were cut live in the studio, March 5-10, 2001 at The Rubber Room in Chapel Hill, NC with Jerry Brown behind the board.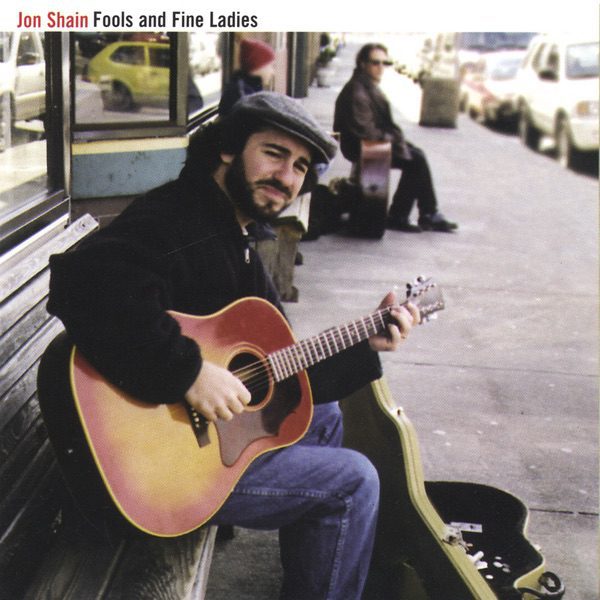 Even longtime followers of Shain from his days with Flyin' Mice and Wake should be knocked out by the ambition of this great album of original tunes…Call it musical maturity, or an intangible intersection of solid tunes and solid musicianship: Fools and Fine Ladies marks a giant step for Jon Shain, from folky tunesmith to artist to be reckoned with. — David Potorti, The Independent, Durham, NC, May 2001
---
Brand New Lifetime
Mixing acoustic blues with alt-country and roots-rock, Jon's ambitious first solo album covers a lot of musical ground. This recording was done at River's Edge Studios in Haverhill, MA, Jon's childhood home town. Ex-Flyin' Mice drummer Mark Simonsen guests, as do FJ Ventre and John Currie.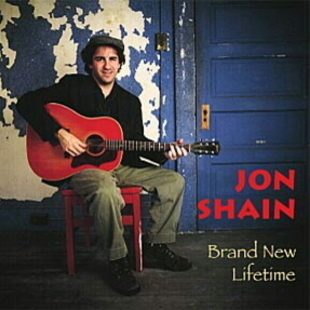 Consisting of acoustic-based originals capped off with a rousing cover of Bob Dylan's "Meet Me in the Morning," Brand New Lifetime displays the growth of Shain's songwriting skills. Songs such as the album opener "New Year's Eve" and the moving family tribute "Song for Joe" carry forth with a poignancy and emotional depth befitting the honesty of the best blues and folk storytellers. — Nick Harris, ESP, Greensboro, NC, Sept. 1999
---
WAKE
Jon's band WAKE (1996-1998) recorded their self-titled debut album in the summer of 1996 at TGS studios in Chapel Hill, NC with Steve Gronback producing and engineering. Other band members included former Flyin' Mice drummer Mark Simonsen and Kirsten O' Rourke Simonsen. Guests on the album include Stu Cole (of Squirrel Nut Zippers) and Howard Levy (of Bela Fleck and the Flecktones).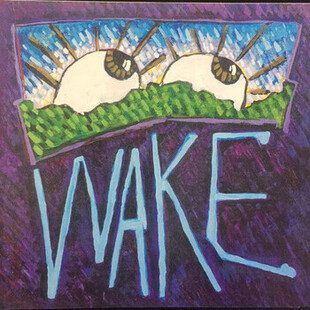 "[WAKE's album] contains fourteen original songs that deliver stark, honest country-rock with an alternative edge. Rich harmonies, intricate picking and heart-felt songs abound. The spirit of Gram Parsons (and Emmylou Harris) is evident, especially in the brilliant opener "Weight of Time," "Buttons of Gold," and the upbeat "Bricks." These guys bring forth a sense of freshness and originality within the country rock genre." — Mick Skidmore, Relix Magazine
---
So Long
Flyin' Mice
This CD was recorded in 1995 by Flyin' Mice at TGS Studios in Chapel Hill and Duck-Kee Studio in Raleigh, NC. So Long was never officially released, as Flyin' Mice broke up shortly thereafter. Ten original tunes in the Americana vein.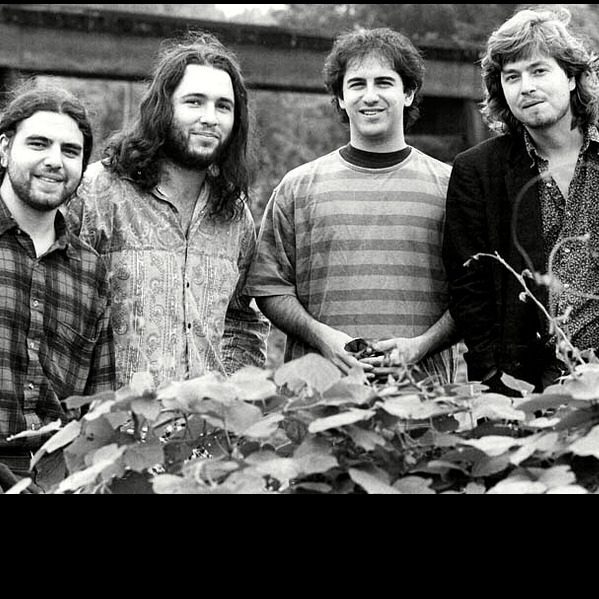 ---
Brighter Day
Flyin' Mice
Released in 1994 on Dr. Lime Records, Brighter Day was the ambitious sophomore effort by Flyin' Mice, jointly produced by Charles Jones and the band.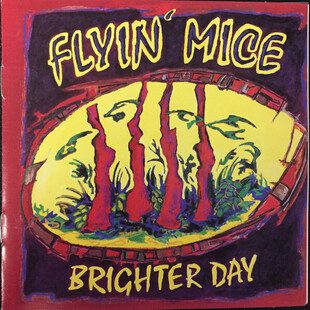 "Brighter Day, the much anticipated follow-up to the acclaimed So Hi Drive, offers an eclectic hour of cryptical ditties, dreamy ballads, polyrhythmic rock jams, and otherwise toe-tapping tunes…nowhere else are you going to find more fun packed into a mere sixty minutes. Brighter Day couldn't shine any brighter even if you gave them a bottle of window cleaner." — Phillip Haworth, ESP Magazine, Greensboro, NC
---
So Hi Drive
Flyin' Mice
Released on Dr. Lime Records in 1991, this was the first CD by Flyin' Mice, and contains tunes Jon still performs today. Produced by Charles Jones in Chapel Hill, NC.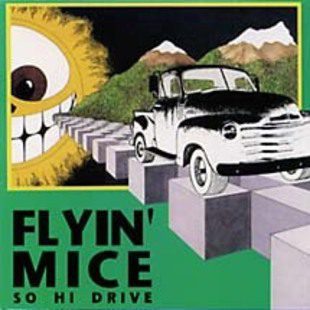 "The way I figure it they're tappin' the source if you're tappin' the feet…[Flyin' Mice] have a keep on truckin' style of win-you-over that incorporates vintage bluegrass stylings and back-porch, hooch-fueled folk-blues and never opts for cliches but instead reinvents the genres for a younger, modern audience…A warm musical experience from beginning to end." — Fred Mills, CMC Magazine, Charlotte, NC