I specialize in getting adult students "unstuck" from their plateaus, introducing music theory and new techniques in a very hands-on manner. Some students come to work with me on songwriting, some on fingerstyle blues or flatpicking techniques, some on improvising, etc;  the main thing is that I try to keep their original goals in mind, while still sneaking in a few ideas they might not have envisioned for themselves, yet.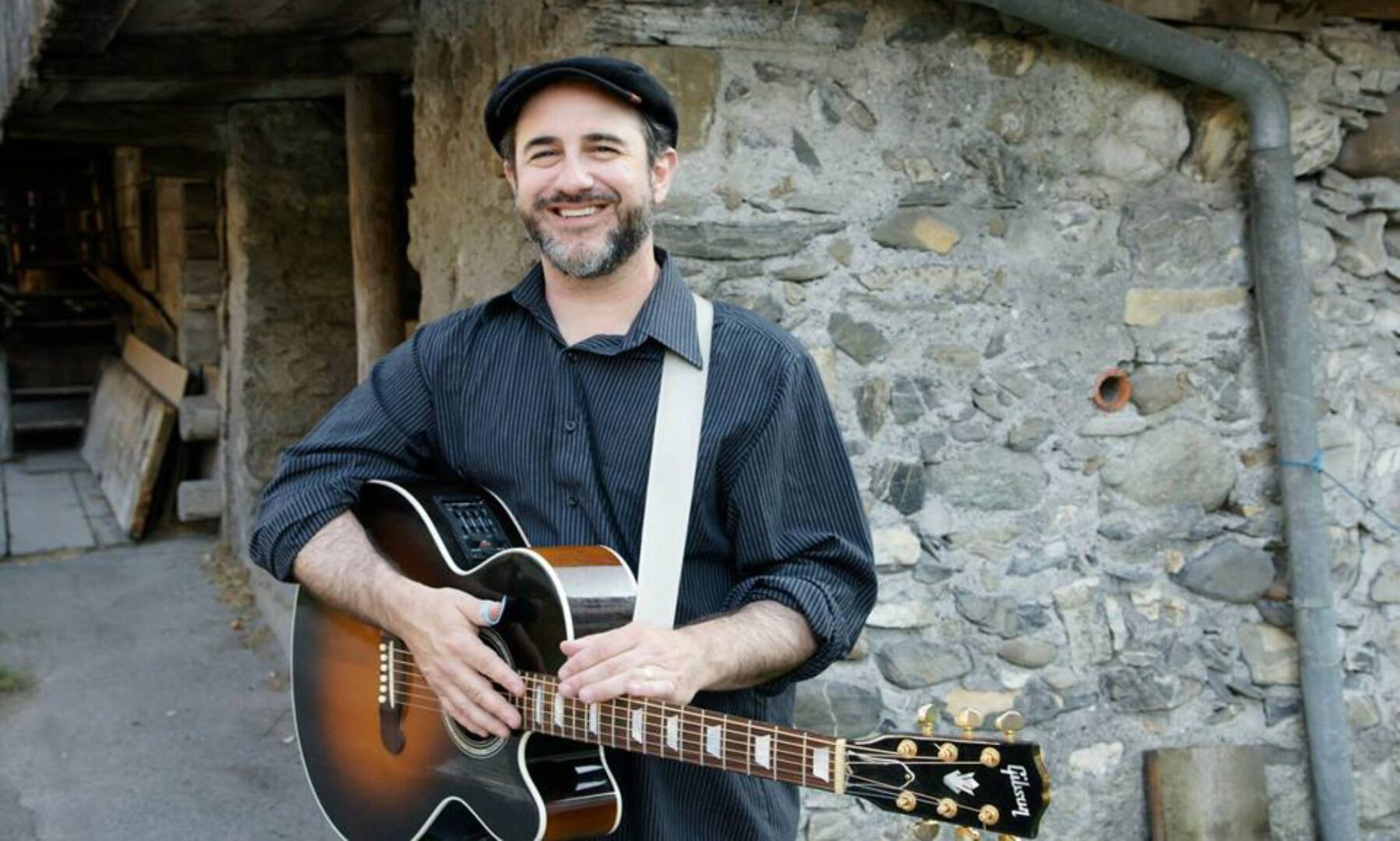 I work with beginners all the way to fairly advanced professional musicians, both in my home studio and online via Skype. Over thirty years of teaching guitar, I've come to realize that no two students learn in exactly the same manner so I try to tailor my lessons to the individual, preferring personalized notebooks to pre-printed handouts and instructional books.
I'm also the co-founder of The Great Guitar Camp and a regular teacher at PicknBow Camp, both located in Durham, NC.
---
"Jon Shain is that rare musician who can walk the walk and talk the talk.  A brilliant player, he is also an accomplished teacher who can unlock a student's Rosetta Stone and give them the tools to be the musician they want to be.  Whether it is blues guitar, songwriting, or music from the great American songbag, Jon is a singular voice." – Joe Newberry, Raleigh, NC
"I met Jon at a music conference in 2014 and it changed my guitar-playing life! Jon is an encouraging, patient, energetic teacher who takes the fear and fuss out of learning everything from music theory and the fretboard to picking patterns and arrangement ideas. All of our lessons have been on Skype, which works very well. Jon has truly helped me take my music efforts — from songwriting to performance — to the next level." — Sharon Goldman, Metuchen, NJ
"To begin, Jon Shain took me from a flailing, self-taught freak that only played in her room, with the door closed, to someone who thinks she can play just fine in public….I found Jon encompasses the right blend of instructor, comedian, and therapist, plus he's very resourceful; there's a reason, in short, why I call him "Coach." Jon meets students halfway. Related issues of guitar playing—not injuring yourself, understanding how mics and amps work, why some chords jibe together and some don't—were a major part of our lessons. If you're serious about becoming a better guitar player, I wholeheartedly recommend Jon as your teacher." — Penne Sandbeck, Warrenton, VA
Video lesson
Guitar tabs